About Bob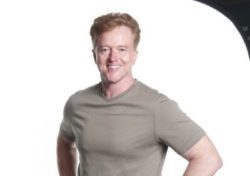 In March 2009 Bob David founded Bob David Live Inc. and later authored the book "The Undaunted Life: How to Succeed No Matter What" to show people practical ways to navigate challenging times and achieve ultimate success in business and life.
Bob grew up in Athens GA where he played football at Clarke Central HS on a team ranked #1 in the nation for legendary Coach Billy Henderson. He then earned a football scholarship to Furman University and was a 4 year letter man on 3 Southern Conference Championship Teams with major upset victories over much larger schools including GA Tech, NC State and South Carolina under coach Dick Sheridan.
After graduating from Furman cum laude with a business degree, at age 21 Bob began his career in the investment industry with Merrill Lynch in Atlanta GA – becoming the youngest hire in the nation in his class. Bob was a long shot to make it as he had no contacts and no experience, but defied the odds by building a clientele from scratch through cold calling, referrals, speaking, networking and niche marketing to become a record setting Financial Advisor.
At age 27, Bob moved to SO CA to become the youngest branch manager at Merrill Lynch. Later at Prudential Securities he was named to the prestigious Branch Managers Advisory Council.
He then moved his family to Richmond VA to become a Home Office Executive at Wachovia Securities where he was a leader in the development of advanced Financial Advisor and Branch Manager training curriculum as well as the opening and closing speaker at the firm's highly acclaimed "Mastering the Business of Advice" conferences delivered to thousands of veteran advisors nationwide. Bob was also the lead at multiple breakout sessions for summits featuring Barron's  Top 100 Advisors in NYC. He then became the Director of Advisor Programs at Horsesmouth LLC in NYC and delivered live training programs to advisors throughout the US and Canada. He also became a well known referral expert due to his success developing and delivering the "Automatic Referrals" audio CD program.
Today Bob is a business and life success coach with a proven track record who is passionate about bringing out the best in people, teams and organizations. He takes a holistic, personalized, integrative approach with each client to achieve both business and life goals. Bob works with Financial Advisors, Wealth Management Teams, Executives, Entrepreneurs, Business Owners, Sales Pros & individuals. He offers speaking, coaching and consulting engagement packages that include: L.E.A.P. (Leading Edge Advisor Practice for Financial Advisors and Wealth Management Teams); Referral Rich (new client acquisition strategies for advisors and sales pros); Succession Planning Challenges (workshops and coaching for Retiring Advisors); Next Gen Skill Development (Workshop(s) and 1 on 1 coaching for "Jr. Partners". The Undaunted Leader (1 on 1 Executive Coaching);  Consulting for Small Business and Professional Practice Owners (business model optimization, sales growth acceleration strategies, exit and succession planning strategies)
Bob has a son attending Carnegie Mellon University and playing linebacker on the football team for the Tartans. His daughter is a HS senior and shines in art, creative writing, singing and drama.
Bob's hobbies include studying innovations in the fields of longevity, health, nutrition, fitness and wellness; traveling, hiking, history, snow skiing, reading, playing the saxophone, football, good food.